You are invited!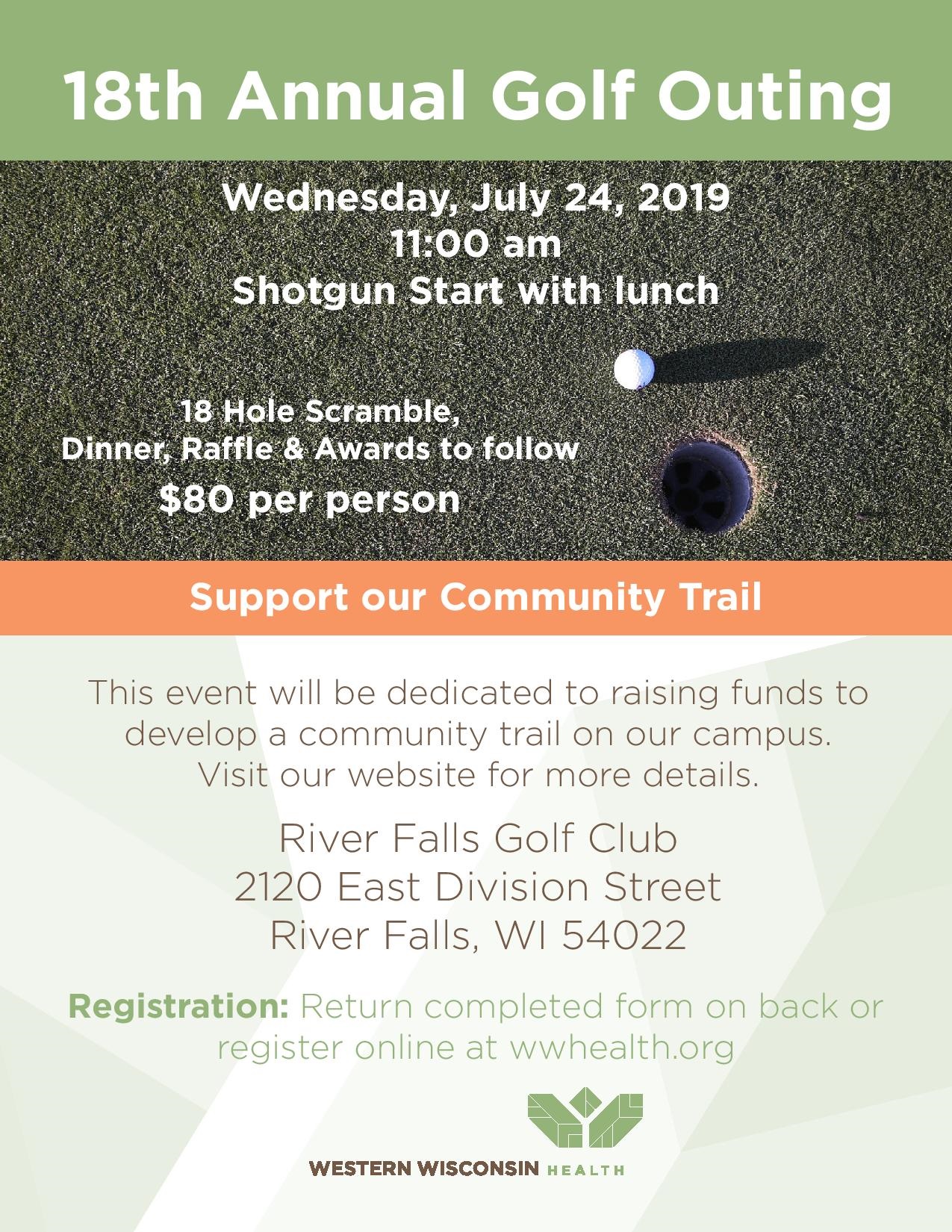 Imagine a healthier tomorrow…together; this is what we strive for every day for our patients and community here at Western Wisconsin Health.  On behalf of the Western Wisconsin Health Foundation, I am proud to announce that we will be hosting our 18th Annual Golf Outing on Wednesday, July 24, 2019 at the River Falls Golf Club.
The Western Wisconsin Health Foundation is requesting your support with Sponsorship opportunities and Raffle items.
The Golf Outing will be dedicated to developing a community trail on our campus. Read the Sponsorship Letter for more information.

If you are interested in sponsoring our Golf Outing, donating a raffle item or golfing, please use the online form below or print and mail the 2019 Sponsorship & Registration Form to:
Western Wisconsin Health
Attn: Rosa Magnus, Development Manager
1100 Bergslien Street
Baldwin, WI 54002
You may also contact Rosa directly at 715-684-1596 or rosa.magnus@wwhealth.org or visit wwhealth.org
501C Tax Id Number: 39080526
Baldwin Area Medical Center
DBA Western Wisconsin Health
Thank you for your generosity and consideration to help our organization grow and build a healthier tomorrow…together for our patients and community.