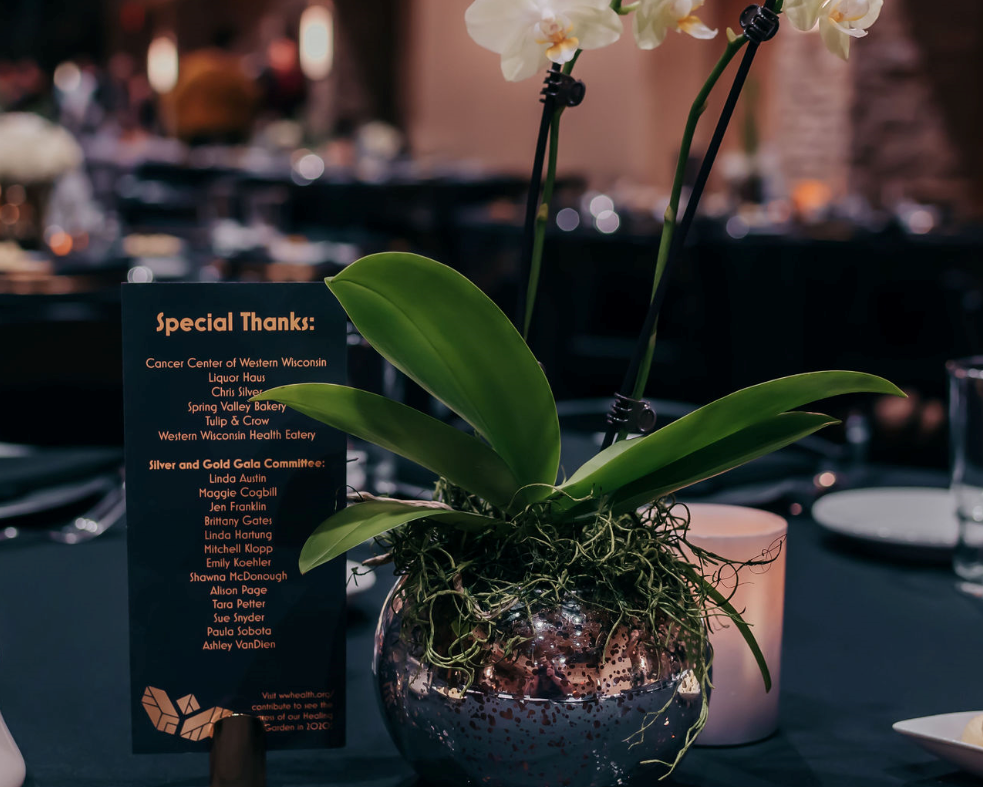 Silver and Gold Gala 2019

Proceeds for our Cancer Center of Western Wisconsin Healing Garden
Whether you are a community member, staff, volunteer, patient or company; you all played a part in bringing our Silver and Gold Gala to life!  It was very successful and we hope you enjoy the two links for photos from our very own, very talented
Birth Center RN's, Brittany Gates and Paula Sobota. 
Just in case you haven't seen the videos of our special guest, Emily or what the beginnings of the healing garden will look like, I have included those links below.   Be sure to keep an eye on our FB page for progress on the garden as well as the links below.
THANK YOU SO MUCH to everyone for your support!
Emily's Story:  https://www.youtube.com/watch?v=cvNVO3pFKOY&t=15s
Cancer Center of Western Wisconsin Healing Garden:  https://www.youtube.com/watch?v=1nohEwROrJA&feature=youtu.be
Brittany Gates Photography: https://brittanygatesphotography.pixieset.com/gala/
Paula Sobota Photography:  https://paulasobotaphotography.pixieset.com/guestlogin/silverandgoldgala/?return=%2Fsilverandgoldgala%2F