Brett Jensen, MEd, LAT, CEAS II, CMMSS, CSCS
Athletic Trainer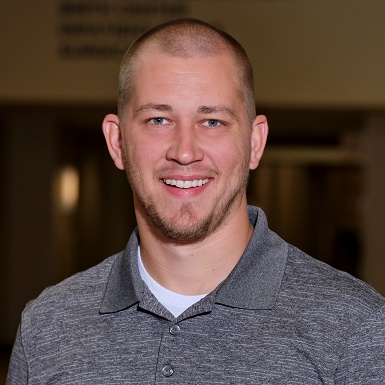 "People were born to move. Period. So I enjoy having opportunities to help get people back to moving and being pain-free, whether that's back to work, back to sports, or anything in between."
Years of Experience

9

Gender
Brett Jensen attended the University of Wisconsin – Eau Claire where he received both his Master of Education in Professional Development with an emphasis in Sport Psychology, as well as his Bachelor's degree in Athletic Training. Within the Sports Medicine area, he has worked with sports at various levels, from youth flag football, to high school and college, and all the way up to professional baseball. Within Industrial Medicine he has provided on-site services with companies ranging in size from 20 employees to over 6,000 employees.
Brett takes a special interest in several areas that relate specifically to Industrial Athletic Training, including ergonomics, injury prevention, and post-injury job reintegration.
Brett loves going on-site to various employers to work with employees to help identify and improve body aches and pains employees may have. The goal is to help them develop proper body mechanics as well as improve workstation design and layout to limit body stress and reduce the risk of injury. His ultimate goal is not only to help employees feel better at work, but more importantly to help them feel better outside of work so they can do the things they love to do, because we work to live, we don't live to work.
When not at work, Brett and his wife Brittany own and operate a couple businesses that are in the wedding industry. They recently took over a wedding/event venue in Eleva, WI and the other business is a rental company that provides bench seating for wedding ceremonies throughout Central Wisconsin and into Minnesota. When they aren't busy with those, they enjoy taking the boat on the lake, camping, and going for bike rides with their daughter Brecklyn.