Korinn Hawkins, BS
AcuEnergetics® Practitioner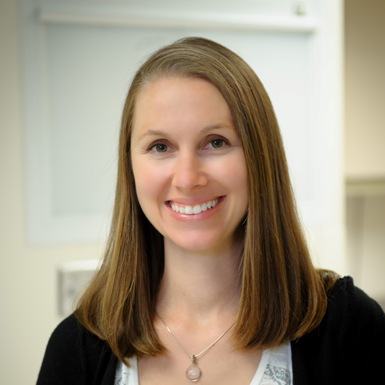 Years of Experience

13

Gender

Evening / Weekend Appts.

No
Korinn S. Hawkins is a certified AcuEnergetics® Practitioner. AcuEnergetics® is widely regarded as the most clinically effective energy healing modality in practice today. Chinese, Judaic, Indian and Western healing traditions combine with modern research and techniques to unleash this powerful energy modality. With its comprehensive understanding of the energetic physiology and anatomy of the body, AcuEnergetics® can transform pain and disease in the body and mind, by restoring the natural energy flow. AcuEnergetics® can be used for a wide range of issues from anxiety and depression to physical pains and disorders, and traumas. It was developed over the past 40 years by an Australian, Kevin Niv Farrow and is now available for the first time ever in the United States. For more information on the services offered by Korinn, please visit Korinn.com.
Professional Interests
Depression
Anxiety
Cancer support
Back, neck, and shoulder issues
Hip and knee pain
Chronic stress
Low energy
Low immune system
Lymphatic Drainage
Liver Flushes detoxing the liver
Menstrual and fertility issues
Headaches and migraines
Trauma and grief
IBS and digestive/abdominal problems
Speed up healing after surgery
Emotional instability
Breathing problems
Burns
Concussion Care
What happens in a concussion?
When the brain incurs a physical trauma, and it results in related symptoms, it is characterized as being a concussion.
Symptoms can include:
Confusion
Fatigue
Dizziness
Memory and cognitive issues
Impaired concentration
Nausea and digestive issues
Lack of coordination
Headaches
Sensitivity to light and noise
Sleep disturbances
Traditionally, restricting activity and resting are ways to allow a concussion to heal. However, when symptoms persist or if the trauma was particularly intense, AcuEnergetics® is an effective integrative therapy that supports the brain healing in structure and in function.
What is AcuEnergetics®?
AcuEnergetics® is a modern energy healing modality for the body and mind that approaches pain and disease from a bio-electric standpoint. It puts into practical use energetic hand skills with a detailed understanding of physical and electrical structures of the body to promote faster, natural healing. It is a unique and effective approach to treating a wide range of issues from anxiety, depression, and digestive issues, to physical pains, disorders, and traumas.
AcuEnergetics® Approach to Concussion Care
AcuEnergetics® works directly with the bio-electric system of the body. The brain, by nature, is a physical structure performing electrical functions, so it responds quite well to this therapy tapping into that underlying electrical system that flows through the whole of your being. During an AcuEnergetics® session, energetic hand skills such as resonance are used both on and off the body. Resonance creates a field of least resistance to which stuck bio-electricity can then release and flow towards; this is beneficial because restoring flow can improve restoring function. The stuck or congested bio-electricity accrued from the trauma is viewed as a part of the problem of why symptoms are presenting, so minimizing it and its affect can have relieving results.
AcuEnergetics® can help with:
Easing discomforts
Speeding recovery
Decreasing concussion related symptoms
Supporting brain function and brain tissue healing
Testimonials
"My teen had suffered 4 concussions over about 5 years but after her last one she began having migraines twice a week that could last up to three days each. She also began having digestive issues after each meal and troubles with sleeping as well. She doctored for 4 months with not much improvement then decided to try AcuEnergetics®. After the first session her migraines greatly diminished to one every couple of weeks or so, her sleep improved and her digestive issues completely stopped. After the second session things were even better and we felt like we had gotten our happy girl back to her normal self again." ~ Bridget R.
"After getting a concussion playing basketball I started having a hard time with remembering things for school. My concussion was in January but the side-effects continued for the rest of the school year, it was really difficult. After seeing Korinn and having AcuEnergetics sessions my memory finally returned to normal and I felt so much better." ~ Kalli C.