Linda Lindquist, WHNP
Women's Health Nurse Practitioner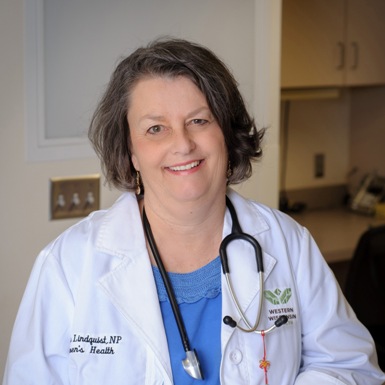 "Health isn't something you possess, it's something you take part in."
Years of Experience

17

Gender

Evening / Weekend Appts.

yes
Linda Lindquist obtained her Master's degree in Nursing from the University of Minnesota, Minneapolis, MN. She has a Bachelors degree in Nursing from Augsburg College, Minneapolis, MN. Linda specializes in women's health and offers a wide range of services including: prenatal and postnatal care, all forms of contraception, PMS, and evaluation and treatment for gynecological problems. Linda also offers visits for teens to discuss the menstrual cycle, developing sexuality, and what to expect at their first gynecologic exam and menopause-transition consults to help women understand this stage in the life cycle, common changes in the body, hormonal support treatment options, and strategies for achieving optimal health.
Education and Experiencekeyboard_arrow_down
Master's Degree
Nursing – University of Minnesota, Minneapolis, MN
Bachelor's Degree
Nursing – Augsburg College, Minneapolis, MN
Board Certification
National Certification of Nurse Practitioners in Women's Health
Professional Interestskeyboard_arrow_down
Womens's Health
Prenatal and Postpartum Care
Menopause
Contraception
Hormone Therapy
Evaluation and Treatment of Gynecological Problems
Teen Sexuality