Steven Verbeek, MD, OB-GYN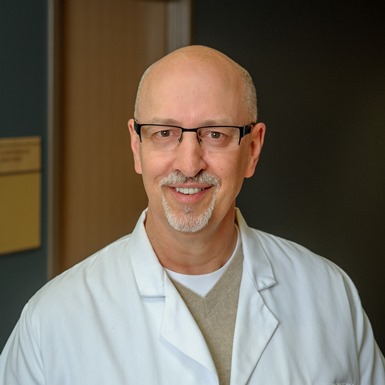 "It is deeply satisfying for me to be a part of such an important time in a family's life-- the growth and birth of their child. I appreciate the trust placed in me by my patients as we work together toward optimal health throughout their lives."
Years of Experience

13

Gender
Dr. Steven Verbeek attended medical school in Minnesota, both in Duluth and Minneapolis. He completed his OB-GYN residency at Providence Hospital and Medical Center in Southfield, Michigan.
Dr. Verbeek takes a special interest in minimally-invasive surgery, treatment of urinary leakage, and correction of pelvic support problems, in addition to normal gynecologic concerns such as the menopausal transition.
Dr. Verbeek greatly enjoys the long summer days and brightness of winter sunshine in Minnesota and Wisconsin.  In addition to watching collegiate basketball and football or golfing with his adolescent sons, he likes skiing on water or snow, and bicycling roads and trails.