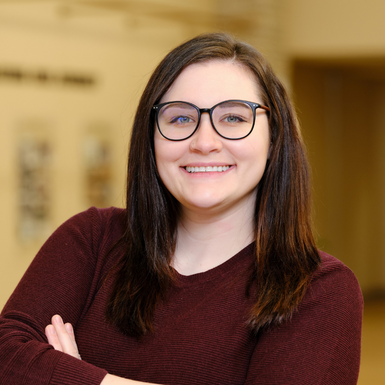 Elizabeth Rau PT, DPT
Physical Therapist
Beth Rau received her Doctorate of Physical Therapy from the University of Minnesota-Twin Cities after attending the University of Wisconsin-Eau Claire and obtaining a Bachelor's degree in Kinesiology with a minor in Geriatrics.  She enjoys seeing all types of patients and conditions, while taking a special interest in neurological injuries, geriatrics, amputations and prosthetics, and pediatrics.
In her spare time Beth enjoys coaching youth basketball, attending sporting events, working on home remodeling and art projects, and traveling with her husband and sons.
Specialties:
Geriatrics
Stroke
Brain Injury
Spinal Cord Injury
Amputations
Pediatrics
Each of my patients is a unique and nuanced individual, and it is always my goal to create rehabilitation programs that reflect that. Health and wellness are outfits that look different on everybody.