COVID-19 Information & Resources
COVID-19 Information and Resources
As the COVID-19 pandemic continues we are learning how to successfully live with it by following the evolving Centers for Disease Control (CDC) guidelines. 
As of 9/30/2022 Western Wisconsin Health has updated our Covid-19 policy to follow the most recent CDC Hospital guidelines. 
What to know before you come to WWH
Your health and safety remain our top priority.  From wearing masks, visiting loved ones, filling pharmacy prescriptions, and getting COVID testing we are here for your healthcare needs. 
Visitors
For the first time since the pandemic began WWH has returned to open visitation guidelines.
What does this mean? WWH no longer limits the number of visitors a patient can have.
Why are you allowing visitors now? Early on during the COVID-19 pandemic the threat was high, and our visitor policy was set to reduce the risk to patients and staff. Now the CDC has updated its position on social distancing and isolation and more advanced COVID treatments are available.  Statistics also show visitors to healthcare locations haven't contributed to the spread of the virus.   
What do I need to know? Masks will still need to be worn when you are at WWH.  If you are sick, please do not visit a patient.  If you test positive for COVID-19 or have been exposed to someone who tested positive, you need to wait at least 10 days before visiting a patient at WWH. 
Mask Guidelines
Since we are a healthcare institution and treat sick and immunocompromised patients, we continue to require that our providers, patients, and visitors wear face masks.
You need to wear a mask for:
In-person appointments
Procedures without a hospital stay
Emergency Department visits
Accompanying someone to their appointments
Visiting a patient
COVID-19 Testing
Weather you have non-urgent symptoms or were exposed to someone with COVID-19, it is important to take a test.
Schedule a testing appointment. If you have a MyChart account and a WWH primary care provider, you can schedule to get a PCR COVID-19 test online. If you need a provider and have non-urgent symptoms, you can schedule a telehealth visit with a provider that can order the test. 
Take a self-test. You can get a free self-test at our WWH pharmacy. They are also easy to find at many stores. 
Pre-surgical testing
WWH does continue to require pre-surgical COVID-19 testing.  Please work with our team as you schedule your surgery to also schedule your COVID-19 test. 
To schedule an appointment for a COVID-19 vaccination, please call 715-684-1111.
PLEASE NOTE: the information in the document below must be reviewed by all individuals who desire vaccination, and then this information will be revisited during vaccination clinics.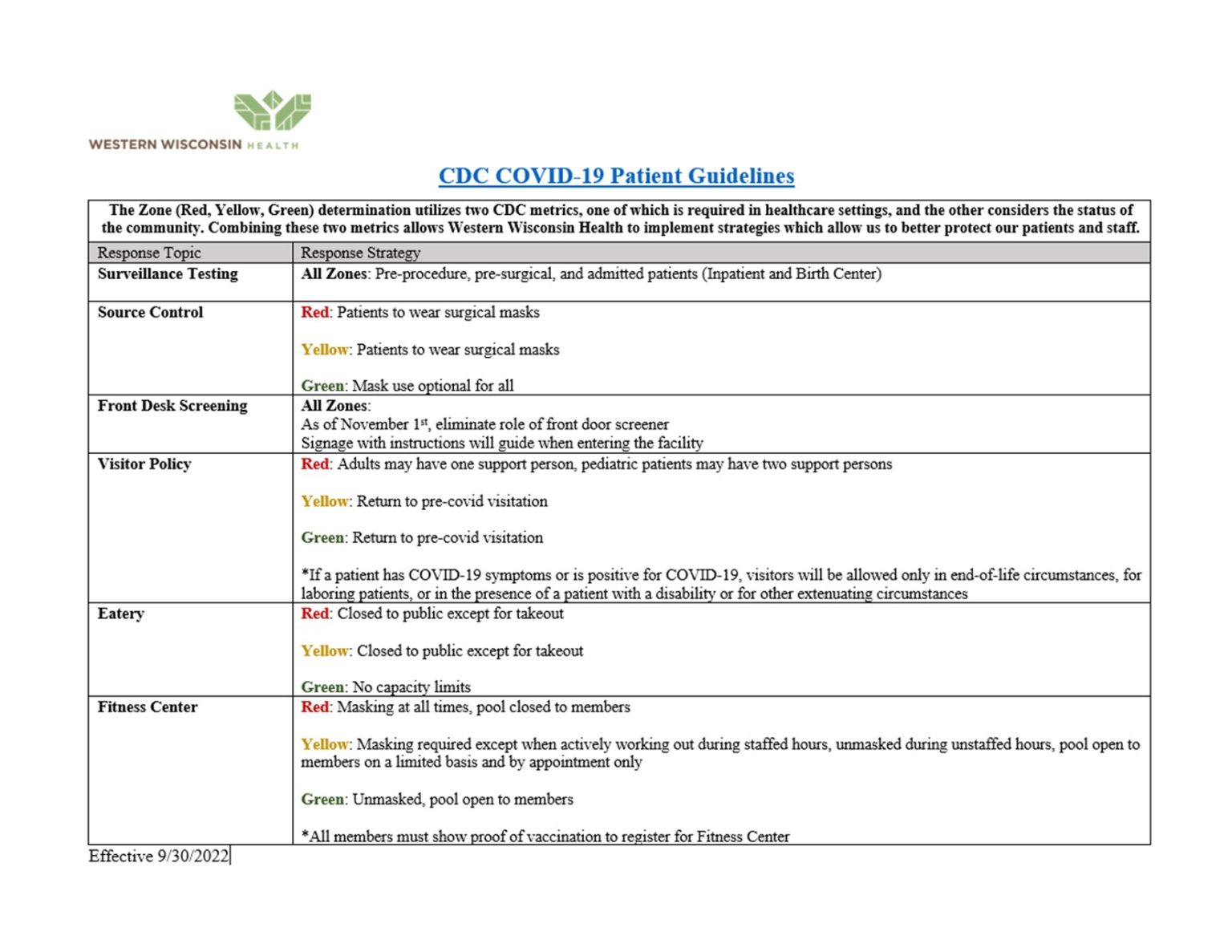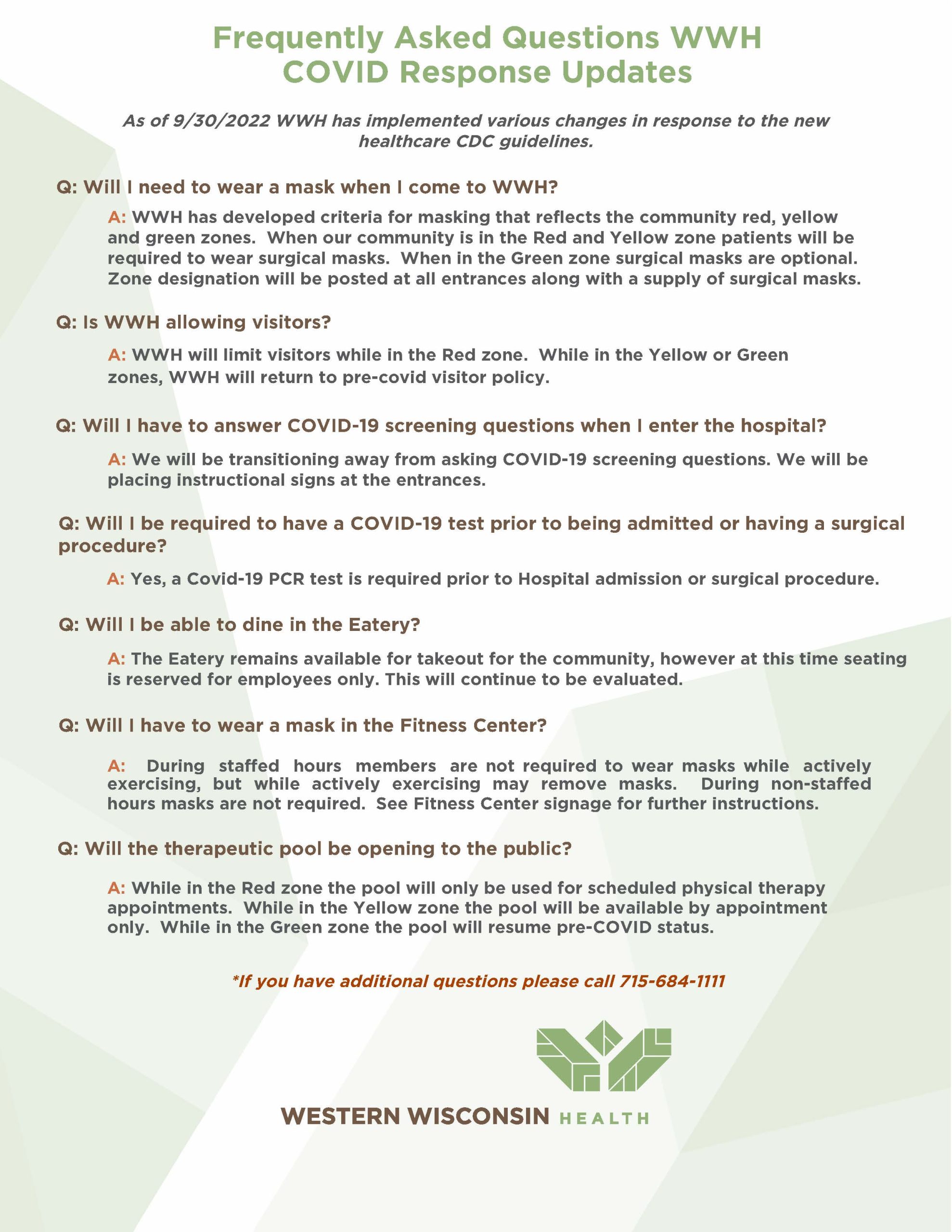 COVID-19 Vaccine Information