Anyone can tell you how to change your life – but it is hard to get there alone. Our team support offers real change, giving you power and confidence. We won't give you expensive meal replacements. Instead, we will give you ownership of your health! The ideal you has never been this close. We have great tools and work together biweekly to develop action plans over 4 months. Join our Simple Health team that consists of a Provider, Dietitian, and Health & Wellness Coach.
How to Join Simple Health: 
Sign up for a package or make an initial appointment with Dr. Findlay for an Integrative Medicine consult.
Physician visits will be billed to your insurance.
If you are new to WWH, please start with a visit with Dr. Findlay.
Physician follow-ups will be scheduled based on your individual needs.
Choose Your Package: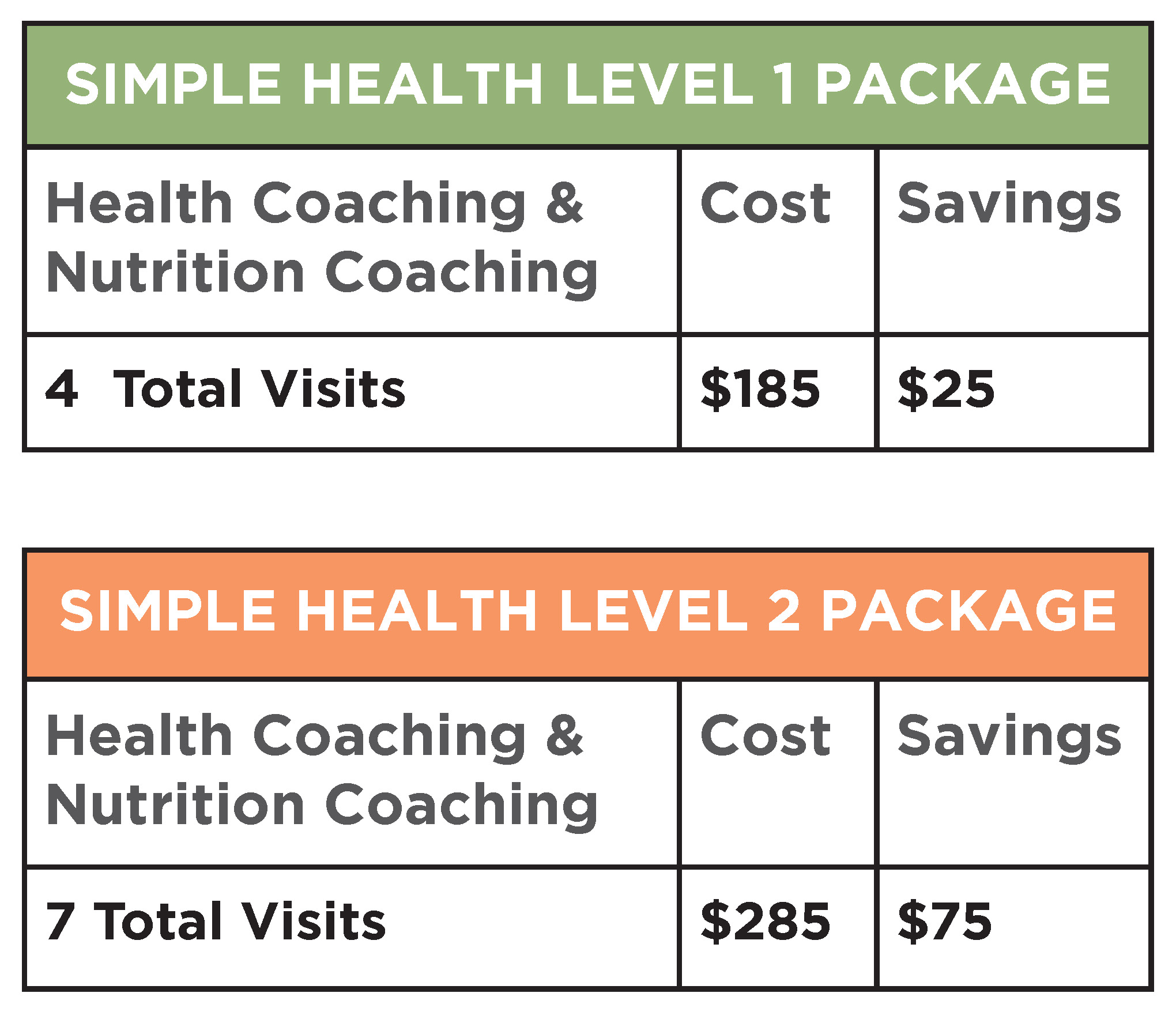 Once you sign up, you will be contacted to set up your appointment and begin your personalized journey. Expect to meet with one of the providers every two weeks.
You will receive e-mails with Simple Health content to prepare you for your appointments and inspire you in your journey. You will have a direct connection with the providers through MyChart.
BONUS: As an added benefit, you will be invited to FREE monthly Zoom meetings with other Simple Health participants where we will discuss topics of interest and provide mutual support.