State-of-the-Art Fitness
Everything You Need To Reach Your Health and Fitness Goals
Read our FAQ to find out more: FAQ
The spacious 12,800 square foot fitness center is at ground level offering easier access, an abundance of natural light, views to the outdoors, and increased safety and security.
Monday through Thursday: 7:00 a.m. – 6:00 p.m.

Friday: 7:00 a.m. – 4:00 p.m.

Saturday and Sunday: No staff
Direct Line: 715-684-1642
*Note: While our intention is to always be staffed at the above times, on rare occasions (weather, staff illness) we may be unstaffed with short notice.
24/7 Access Facility
The fitness center is available to members with key cards 24 hours a day, 7 days a week. Come in during staffed hours to sign up for a membership and purchase a key card!
Age Requirements

Anyone ages 12 and above will be eligible to use the fitness center if they are fully vaccinated against COVID-19.
Fitness Center Services and Amenities
Fitness Center Membership Requirements
The Western Wisconsin Health Fitness Center is unique as we are attached to the hospital. We frequently have cardiac and pulmonary rehab patients using the fitness center and pool. In order to continue to keep those patients safe, we will need all members to be fully vaccinated from Covid-19 prior to starting a membership (must be two weeks following your Johnson & Johnson vaccine or second Moderna/Pfizer dose). If you need to schedule an appointment to receive your vaccine, please call 715-684-1111.
You will need to show us proof of vaccination from COVID 19 prior to starting your membership.
New members will need to purchase an access card for $20. Existing members will be able to use their current card (cards must be reactivated before use).
**The Fitness Center is monitored via camera at all times. Any member found letting in non-members or not following fitness center guidelines will lose their membership access.
Do I need to check in when I use the Fitness Center?
YES!  You will need to purchase an access card for $20 (existing members can use the card you already have).  Each time you use the center you will need to scan your card at the front desk. 
What are the age requirements to join the Fitness Center?
Anyone ages 12 and above will be eligible to use the fitness center if they are fully vaccinated against COVID-19.
What if I just had COVID and haven't gotten the vaccine yet?
We will need you to wait until you are fully vaccinated from COVID-19 for you to start using the fitness center.
Will I still need to wear a mask while I work out?
Mask policies change depending on the number of COVID-19 cases in St. Croix County. Please see signage in the Fitness Center for any updates. 
Will you still offer day passes for guests?
We will evaluate these requests on a case-by-case basis. Vaccination against COVID-19 will be a requirement.  
Who can be a pool member?
Pool membership requirements are the same as the fitness center (see above). Members will need to provide proof of COVID-19 vaccination.
Do I need to wear a mask in the pool?
Masks are required on the pool deck and in the locker rooms. Once swimmers are in the water and 6 feet apart, masks may be removed and set on the pool deck.
Fitness Center Membership Fees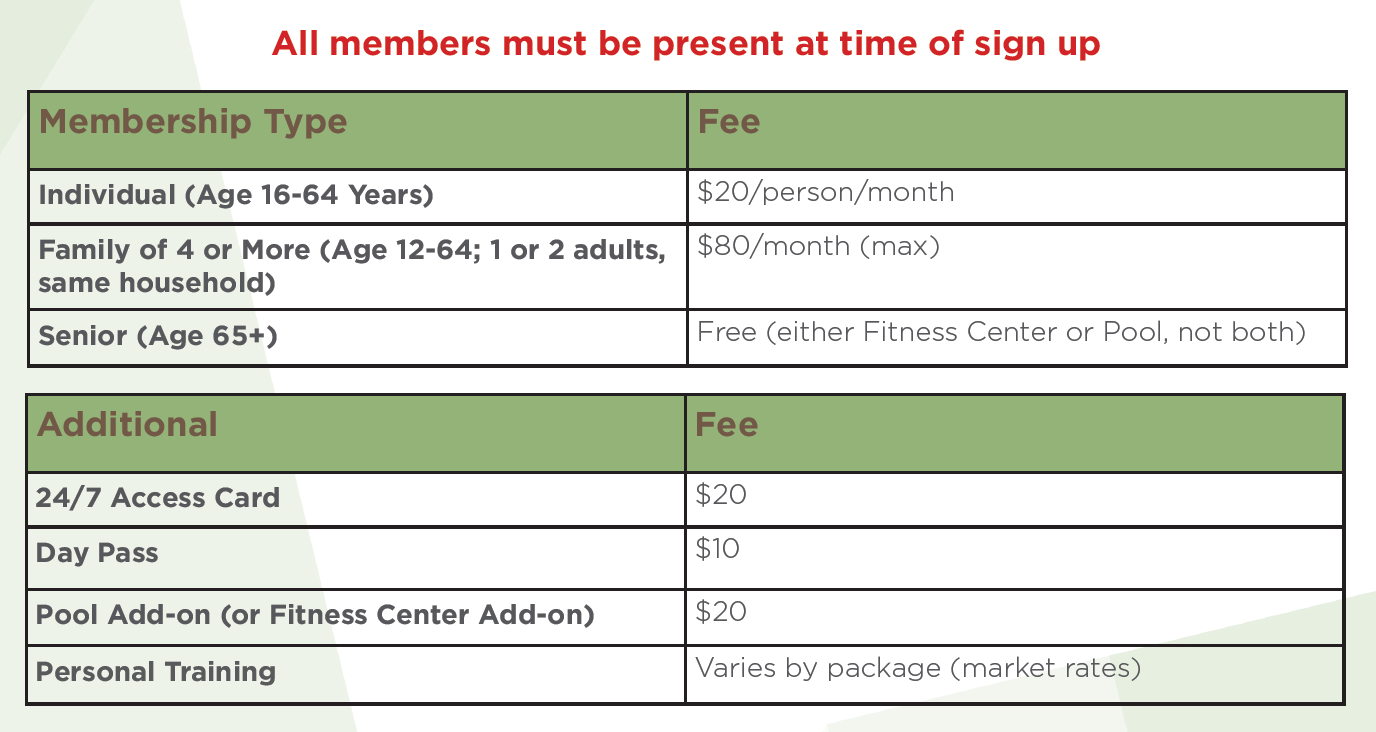 Age Requirements
Age 16 and above may utilize the space without any restrictions and are required to have a 24/7 access card. Age 12-15 must be accompanied by a Parent/Guardian who is a member. They will receive a free access card for check in purposes only (they will NOT have 24/7 access). Anyone under the age of 18 will need a parent to sign a consent form prior to starting their membership.
Insurance Reimbursement
The Western Wisconsin Health Fitness Center partners with health insurance reimbursement programs through several insurance providers. These programs offer a variety of benefits based on meeting minimum number of visits to our facility and can differ from plan to plan. Please check with your insurance provider if you are unsure if you belong to a frequent fitness plan. Those 65 and older will not need an insurance card as we are making your membership FREE of charge!
Personal Training
Additional fees apply (fees vary) and we will offer personal training Monday to Thursday from 6:00 am to 6:00 pm (session is completed by 6:00 pm) and Fridays 6:00 am to 4:00 pm (session is completed by 4:00 pm). We will not have these services on the weekend. Please call 715-684-1642 to schedule your consult or for more information. 
Fitness Classes
Our group exercise classes will remain free with membership. We will have a combination of in person and Les Mills virtual classes. When the weather permits, we will have outdoor classes.  Participants will be able to workout without a mask during outdoor classes. This offering is for members only.
For more information on fitness classes, please call 715-684-1642.
Fitness Studio
The fitness center has a 1,500 square foot fitness studio that is a separate enclosed space so class participants can have the privacy they need to exercise comfortably. This includes a variety of equipment for our members to utilize including spin bikes, aerobic steps and risers, exercise balls, medicine balls, BOSU ball, yoga mats, plyometric boxes and dumbbells to add some variety to your workout!
Group Fitness Classes
Our Group Fitness Classes offer you a new and exciting way to meet your fitness goals:
Work out longer and consistently with an instructor leading the way.
Make fitness fun when you learn new exercises and techniques.
Stay motivated when you work out with other people.
Bring structure and discipline to achieving your goals with a set class schedule.
Meet new people and make new friends.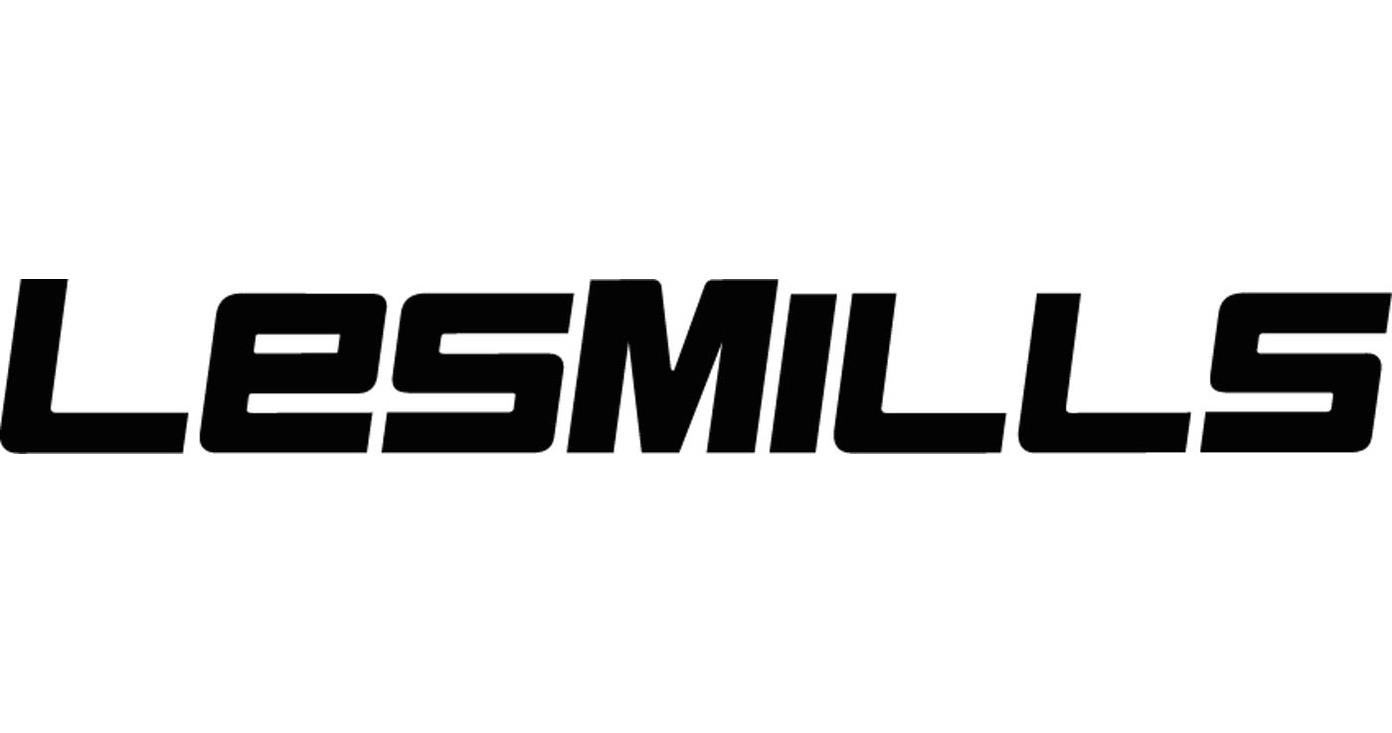 Offered virtually in our studio space on our big screen tv.  See the class schedule for offerings.
Current Class Schedule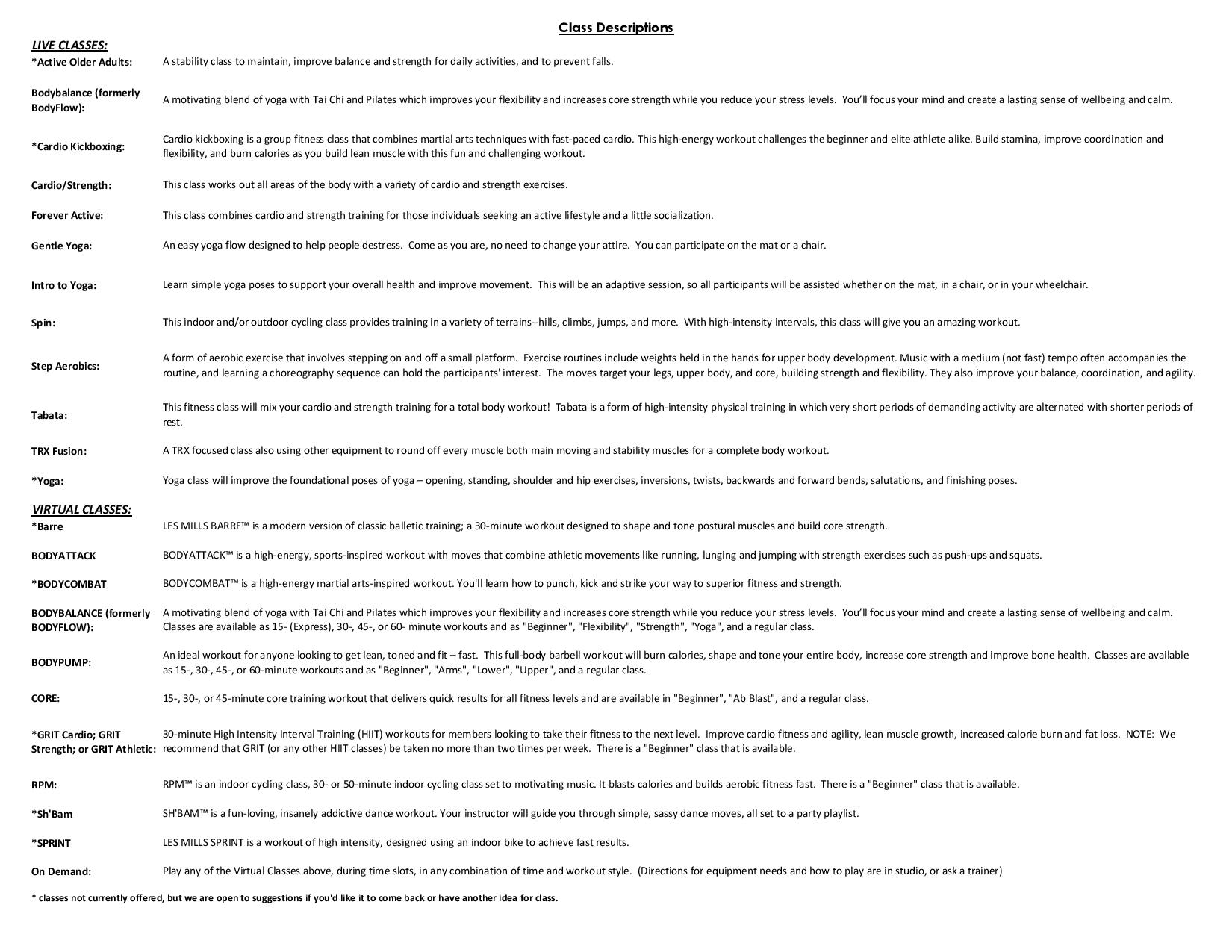 Cardio and Strength
A well rounded exercise program consists of three components: flexibility, strength and endurance. The Fitness Center at Western Wisconsin Health is equipped with new cardio and strength equipment throughout the facility to provide you with numerous options to meet the goals of all three components.
Trained exercise instructors will work with you to design and monitor a program that will be enjoyable for you to perform and help you achieve your fitness goals, whether it is to be stronger, more flexible, lose weight, off season sport conditioning or run a marathon.
Strength Training
The benefits of strength training go beyond big muscles. Strong muscles can help you lose weight, protect your joints and back from injury, boost your self esteem and keep you heart healthy. The fitness center has 15 strength training stations and a variety of free weights to help you become and stay strong.
Cardiovascular Exercises
The Fitness Center has a variety of aerobic exercise equipment consisting of treadmills, exercise bikes, elliptical walkers, nu-steps, stair steppers, rowing machines and more. This offers you a wide variety of exercise equipment to avoid boredom with any one exercise, yet help you achieve your fitness goals.
Other Amenities
The following additional amenities are provided at no extra charge for members:
Lockers
We provide lockers for all our members. Because the number of lockers are limited, they are available on a per visit basis only.
Assisted Changing Room
A private assisted changing room is available for those in need of dressing assistance with a caregiver such as those with special needs and families with young children.
Showers
Showers are provided to all members.
Towel Services
You don't have to carry that wet towel around in your gym bag. Towels are available to members of the pool and fitness center.
Additional Amenities Available at Wester Wisconsin Health:
Therapeutic Pool 
Click here to learn more about the Therapeutic Pool.
Massage Therapy & Acupuncture
Click here to learn more about Integrative Health Services.
Health Coaching
Click here to learn more about Health Coaching.
Nutrition
Click here to learn more about Nutrition.
Scott Sekelsky, CPT

Fitness Center and Wellness Programs Manager

Kerri Stiller, CPT

Personal Trainer & Wellness Program Assistant

Western Wisconsin Health Fitness Center

Jamie Stafford, NASM, CPT, ACE

Fitness Instructor & Health Coach

Western Wisconsin Health Fitness Center

Noah Powers NASM-CPT, NASM

Fitness Instructor

Western Wisconsin Health Fitness Center
What People Are Saying
The staff is very helpful and will answer any questions you may have.

"I joined the Western Wisconsin Health fitness center and have been going five or six times a week. I love the exercise equipment they have – there is something for everyone. There are numerous classes that you can sign up for, plus a swimming pool. The staff is very helpful and will answer any questions you may have."

Betty

Fitness Center Member