Your Visit
Welcome to Western Wisconsin Health.
Meet Western Wisconsin Health. Come discover a new kind of health care that's simple, natural, and holistic — right in your backyard. Our friendly team of experts offers traditional and integrative care that treats your whole person — body, mind, and spirit.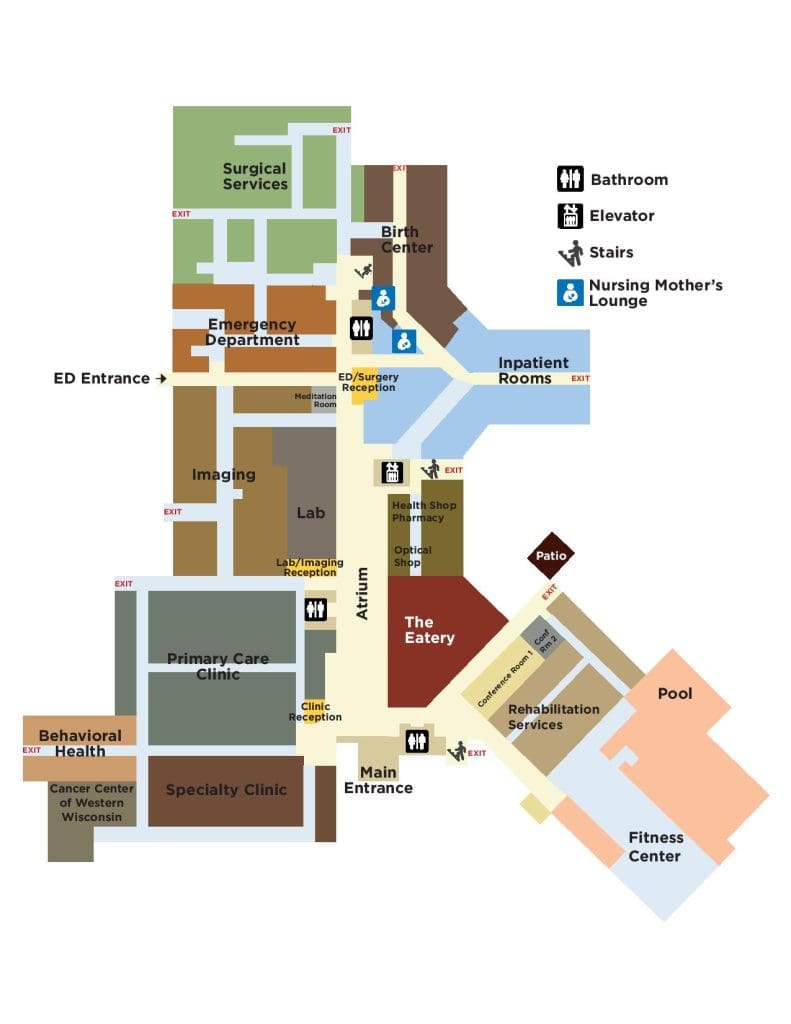 About our campus
Western Wisconsin Health Amenities
Retail Pharmacy & Health Shop
The Eatery
Meditation Room
Free public Wi-Fi
Translator and Interpreter Services
Transportation Van
Comfortable Waiting Spaces
Integrative Health Services
Fitness Center and Therapeutic Pool
Everything you need to know
Patient Information
Welcome to Western Wisconsin Health. Thank you for considering us for your health and wellness care.
We work with you to create a care plan designed around the whole you — body, mind, and spirit. We also encourage patients and their families to be actively involved in decisions about their own health care.