Western Wisconsin Health Emergency Care is open 24 hours a day, 365 days a year. From minor illnesses to life-threatening conditions, we're here any time there's an emergency to provide personalized, hands-on care for patients of all ages. Our emergency department nurses will assess, care for, and coordinate care or disposition instructions under the direction of trained Emergency Medicine. Our team provides care for pediatric patients, geriatric patients, and everyone in between for a wide range of conditions and injuries. Should your condition require more specialized care, a transfer will be arranged in collaboration with our local EMS services.
Emergency conditions may include:
Chest pain
Shortness of breath
Severe stomach pains
Uncontrolled bleeding
Suicidal or homicidal feelings
Pregnancy-related pain
Severe or persistent vomiting or diarrhea
Confusion or other changes in mental state
Trouble speaking
Changes in vision
Broken bones and/or other traumatic injuries
Burns
Call 911 if you are unsure if your situation is an emergency. It is best to err on the side of caution, and our local Emergency Medical System has specially trained clinicians that will assist in your care.
Make an Appointment
Outpatient Collection Hours
Monday – Friday 7:00 am – 7:00 pm
Saturday 8:00 am – 12:00 pm (Limited services provided, call ahead to make an appointment)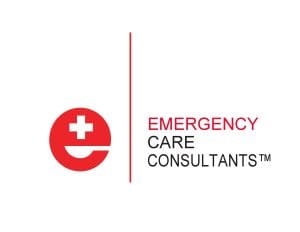 What People Are Saying
I'm so glad to be a part of the Western WI Health community. Truly lifesaving for me.

"Dr. Clemma Nash and her functional medicine expertise is outstanding. I've seen her a few times for exposure to toxic mold and her knowledge has given me my life back. Not only has the functional medicine saved me, but Dr. Nash's compassion, listening skills and gentle way has been such a gift for my health. I'm so glad to be a part of the Western WI Health community. Truly lifesaving for me."
I am thankful that there are such good care providers so close to home!

"Just brought my daughter in to see Sara Atteberry, NP, and wow!!! She was thorough, kind, gentle, and smart! What a great addition to WWH. I was very comforted in the care and compassion she showed to my daughter. I am thankful that there are such good care providers so close to home!"
We are SO blessed to have Western Wisconsin Health in our community.

"We had a long, tough labor, but we couldn't be happier! The entire staff was so incredibly amazing. They made a very exhausting two days much better with their warm support, encouraging words, and wonderful knowledge. Thank you from the bottom of our hearts. We are SO blessed to have Western Wisconsin Health in our community."