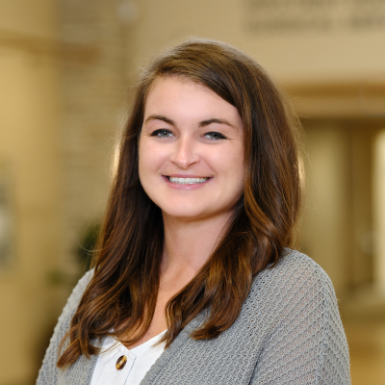 I get a huge kick out of helping people and just being apart of a process of seeing people's goals come true.
Samantha Anderson, COTA
Aquatic Coordinator and Occupational Therapy Assistant
I have always wanted to help others. I have been a Certified Nursing Assistant for 11 years, and decided it was time to continue my education to bigger things. I am a new graduate with an Associates Degree in Occupational Therapy. I have had many hands-on experiences during my education of aquatic therapy and I am intrigued on how much being in the water can be beneficial to our bodies in many ways. I have a passion of helping others and focusing on reaching their goals to live a healthy life.
In my free time I enjoy spending time with my family. Chasing after my 4-year-old daughter and furry dog. I like to go camping in the summer and basically doing anything outside!