A Healthier Tomorrow – COVID – Follow the Facts Forward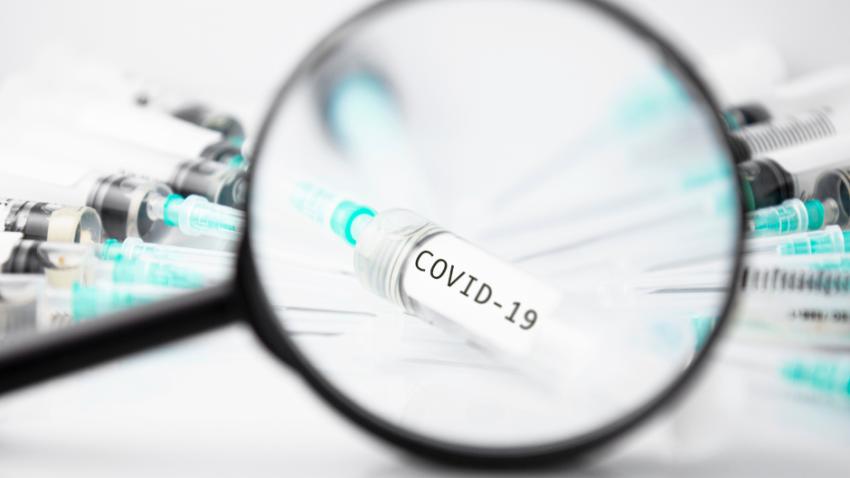 A Healthier Tomorrow – COVID – Follow the Facts Forward
Imagine a Healthier Tomorrow   
By Alison H. Page
Last month I wrote about the Delta variant.  It would have been nice to not talk about COVID this month.  But the reality is that COVID is the most pressing health care issue we are facing now. 
We should all keep in mind that we are in unknown territory from a scientific perspective.  SARS-CoV-2 is a novel, or new, virus.  We do not know how it will behave, how it will spread, how it will mutate, or how it might impact the long-term health of people it infects.  We are all learning as we go.  And, just when we think we know what is happening, the picture changes. Our scientists at the Center for Disease Control (CDC) and elsewhere are working around the clock to track the behavior of the virus and make recommendations based on the best information available to them.  It can at times feel like the CDC director, Dr. Rochelle Walensky, is "flipflopping" when she comes out and says, "If you are vaccinated you don't have to wear a mask," and then comes out weeks later and says, "We should all wear masks regardless of whether or not we are vaccinated."  It can be confusing.  But the CDC is following the best science we know as it evolves, and it will continue to evolve.  So, here are some of the facts as we know them today. 
Summary of Facts: 
The COVID-19 Delta variant, which was first discovered in India, is spreading rapidly across the US.  It now represents the vast majority of the new cases in the US each day. 
The CDC now considers the Delta variant to be far more contagious than the original virus – more contagious than the common cold, the 1918 flu, smallpox and perhaps as contagious as chicken pox, which is one of the most transmissible of diseases. 
While vaccines offer a high level of protection, it is possible for vaccinated individuals to catch and transmit Delta at higher rates than what occurred with previous strains of the virus.
Each infected individual can give the virus to another 8 or 9 people, on average. Some research suggests that the Delta variant produces a thousand times as much virus in a vaccinated person as the original strain of the virus can. The amount of virus in your body can affect how sick you get, but even if your symptoms are mild, a high viral load means a higher risk of exposing the people around you to coronavirus.
The Delta variant is more likely to cause severe illness than previous strains.
Vaccination makes a monumental difference in how many individuals get very sick, how crowded hospitals get, and how many people die.  If everyone in the world were to get vaccinated, most people who got COVID-19 would experience flu-like symptoms, though some will fare worse, and others may suffer debilitating symptoms due to "Long COVID."
Spread of the virus leads to the development of other variants that could be even more contagious and more deadly.  In short, the more the virus spreads, the more it mutates.  There will be more variants.
CDC recommendations:
Everyone who can get vaccinated should get vaccinated as soon as possible.
People living in areas with "significant COVID-19 transmission" should wear masks indoors even if they're vaccinated.  (Note: As of today, our area is considered to have "moderate transmission.")
School-age children should mask up.  CDC recommends universal indoor masking for all teachers, staff, students, and visitors to schools, regardless of vaccination status.
Fully vaccinated people may choose to wear a mask regardless of the level of transmission in their area, particularly if they are immunocompromised or at increased risk for severe disease from COVID-19, or if they have someone in their household who is immunocompromised, at increased risk of severe disease or not fully vaccinated.
If you've been around someone who has COVID-19, you should get tested 3-5 days after your exposure, even if you don't have symptoms. You should also wear a mask indoors in public for 14 days following exposure or until your test result is negative. You should isolate for 10 days if your test result is positive.
The bottom line is this pandemic is not over and we will have challenges ahead.  If you are not yet vaccinated and ready to get your vaccine, you can contact your doctor's office or just call us at Western Wisconsin Health at 715-684-1111 and we will help you.    
Together, we can get on top of this pandemic if we follow the facts, forward.