A Healthier Tomorrow – Let's get back on our feet!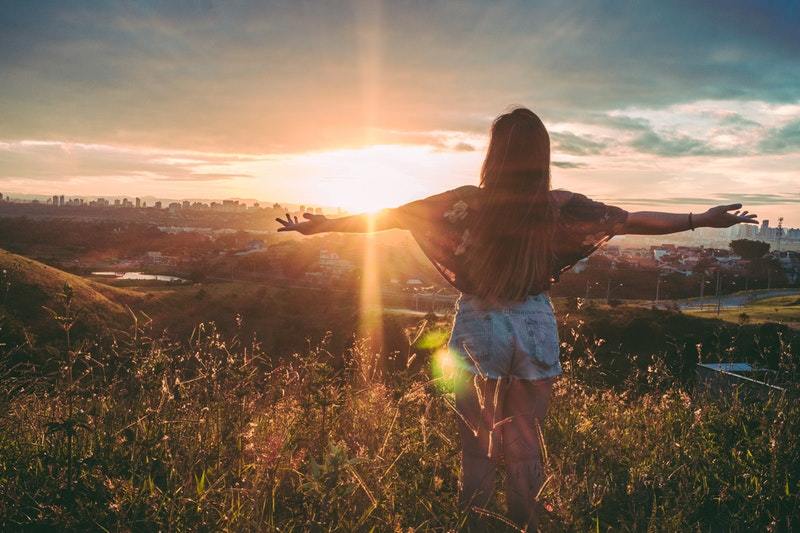 A Healthier Tomorrow – Let's get back on our feet!
Imagine a Healthier Tomorrow
By Alison H. Page
It was philosopher Friedrich Nietzsche who said, "That which does not kill us makes us stronger." It is unfortunate that the SARS CoV-2 virus has killed so many, well over half a million US citizens, 6,677 in Wisconsin, and 56 in St. Croix County.  It is, however, very fortunate that so many of us have made it through, so far.  Some will struggle with aftereffects of the virus, the "long haulers," but most of us will be OK.  It should be noted this pandemic is not over.  The virus variants are spreading rapidly.  Cases in St. Croix County are rising. We are in a race with the virus. We should continue to follow social distancing guidelines, wear masks and get vaccinated as soon as possible.  As of today, about one third of all residents in St. Croix County are vaccinated, 85% of those over 65 are vaccinated.  This is great progress.  You can sign up to be vaccinated on the Western Wisconsin Health website www.wwhealth.org, or just call 715-684-1111 and ask to be put on the list. 
Governor Evers' Badger Bounce Back plan is providing a platform to get our state economy and infrastructure back in shape.  But what about us?  What can we do personally to bounce back?  Even if you never contracted COVID-19, you were undoubtedly impacted by this pandemic.  There are things you can do to focus forward and make your future as healthy as possible. 
First, reflect on the year.  Identify the challenges and hardships, and write them down.  It could be things like worrying about the health or financial wellbeing of friends, family, and employees; loneliness resulting from quarantine; or the decline in your own health due to illness or inactivity.  Now, set them aside and make another list.  What are all the positive things that happened this year?  What have you learned?  What new things have you come to appreciate?  Perhaps you learned to make sourdough bread; or explored new parks; or dove into the pile of books you have been wanting to read.  If nothing else, we have all gained a new understanding of epidemiology and the process of vaccine development.  And ask any parent, appreciation for teachers is at an all-time high!  The point is, we can view the year as a loss, or look at it as a gain, embracing what we have learned and choosing to carry the positive things from the year forward in our own lives and in our community. 
Second, take stock of your own physical and mental wellbeing.  People who recover well from setbacks, resilient people, understand the importance of being physically, emotionally, and mentally fit. They understand the importance of consistently following daily habits that nurture and strengthen their health and well-being. What are your healthy habits?  What would you like them to be?  Now is the time for a fresh start. Identify a few key things you will do to nourish your body, mind, and spirit, and do them, every day. 
Lastly, join a team.  Resilient people, people who bounce back well, value the positive energy they get by surrounding themselves with like-minded people. This positive energy builds and maintains their emotional, physical and mental well-being. This is why things like attending church, belonging to clubs and spending time with family and friends are so important to people. 
At Western Wisconsin Health, we recognize how challenging the past year has been and we want to do everything we can to help you get back on your feet.  To that end, we will be offering FREE Fitness Center and Therapeutic Pool memberships to everyone who lives, works, or receives health care services in our community. The free memberships will be available from June 1, 2021 until June 1, 2022. The Western Wisconsin Health Fitness Center and Pool are unique in that they are connected to the clinic and hospital, and we frequently have very high-risk patients using these facilities. For that reason, we request members to be fully vaccinated against COVID-19 before accessing the Fitness Center or Pool.  Masks will continue to be required as recommended by the Center for Disease Control (CDC).  Stay tuned for more information on the re-opening of the Fitness Center and Pool!
Together, we will get our community back on its feet and build a healthier tomorrow!