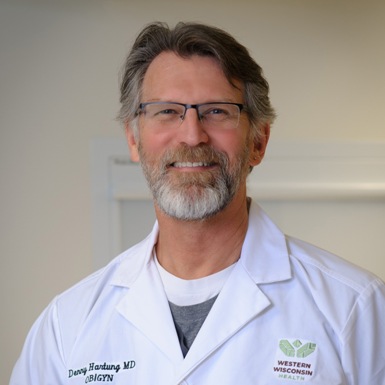 Pregnancy and birth not only brings a new baby, but also a new family. I am honored to a be a part of building new families.
Dennis Hartung, MD, FACOG, OB/GYN
Dr. Dennis Hartung attended medical school at Uniformed Services University of the Health Sciences. He completed his residency/internship at Walter Reed Medical Center in Washington, D.C. Dr. Hartung takes a special interest in high-risk obstetrics, infertility evaluation and treatment, urinary incontinence, pelvic reconstructive surgery, OB-GYN sonography, gynecological disease evaluation, treatment and surgical care. Dr. Hartung retired from the US Army after 26 years on active duty. He is a flutist and during his enlistment in the army was in the Army Band Program. In his free time, Dr. Hartung enjoys spending time with family, camping, canoeing, hiking, gardening, and music.