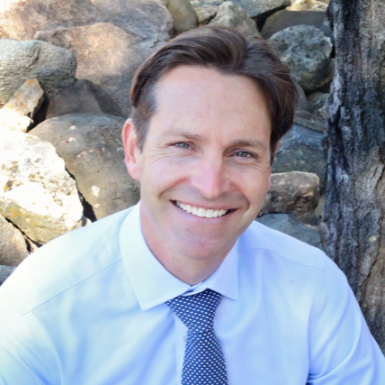 I have food allergies, environmental allergies and asthma. I still live a very normal life, and I hope you can as well.
Douglas McMahon, MD
Allergist and Asthma Specialist
Dr. McMahon attended medical school at Georgetown University, Washington, D.C. He completed his residency at the University of South Florida and Fellowship in Allergy and Asthma at the University of Wisconsin, Madison. Dr. McMahon takes a special interest in environmental allergies, asthma, food allergies, and eczema. Dr. McMahon has been named a Rising Star or Top Doctor in the Twin Cities since he finished his training 10 years ago.
In his free time, Dr. McMahon enjoys activities with his 4 young children as well as staying active by playing softball and basketball.