Jennifer Jorgensen, PT, DPT
Physical Therapist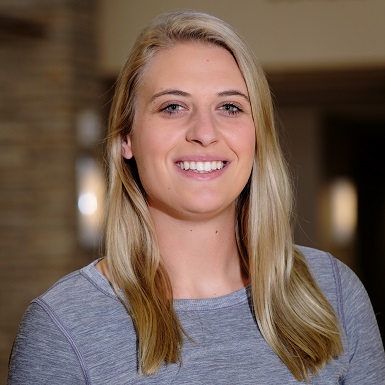 "I strive to make our time together as your therapist meaningful, as physical activity not only adds years to your life, but adds life to your years. I am grateful to be a part of your journey back to participating in the activities that are meaningful to you."
Jen Jorgensen graduated from Concordia University, St. Paul with her Doctorate of Physical Therapy. She completed her bachelor's degree in Health and Human Performance at UW-River Falls. Her current professional interests include general orthopedics and post-surgical care, although she enjoys treating and problem-solving with all patients so they may return to completing the activities they love. She is currently in the process of completing continuing education in the management of pelvic floor treatment and hopes to offer these services to the community soon.
In her free time, Jen enjoys spending time at the cabin with her family as well as exploring new trails with her horse, Trixie and dog, Eli.