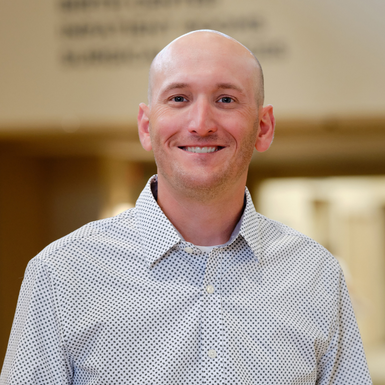 There is a relationship between mental health and physical health as well as our environments and overall well-being. I view wellness as finding the balance between physical, mental, and relational health along the life path. I also view seeking help and wellness as a sign of strength. It is a privilege to come alongside individuals and families to create a safe, supportive environment and build bridges to healthier, more fulfilling ways of living.
Luke Owens, MS, LMFT
Licensed Marriage and Family Therapist
Mr. Owens is a licensed marriage and family therapist who takes a special interest in collaborative, holistic health and trauma-informed care. Mr. Owens specializes in children, adolescents, and families; anxiety disorders, depressive disorders, behavioral issues, family systems, trauma and other adverse life experiences. As a licensed marriage and family therapist, Mr. Owens approaches mental health care from a relational and systemic perspective with a fundamental belief that individuals are shaped by their families, life experiences, and current environments. Mr. Owens provides individual and family therapy services to children, adolescents, and adults.
Luke Owens earned his Masters of Science Degree in Marriage and Family Therapy from the University of Wisconsin-Stout in Menomonie, WI. He has a Bachelors of Applied Science Degree in Psychology from the University of Minnesota-Duluth.
In his free time, Mr. Owens enjoys remaining active with downhill skiing, cross-country ski racing, mountain biking, backpacking, hunting, fishing, and spending time with family and friends in the Northwoods.