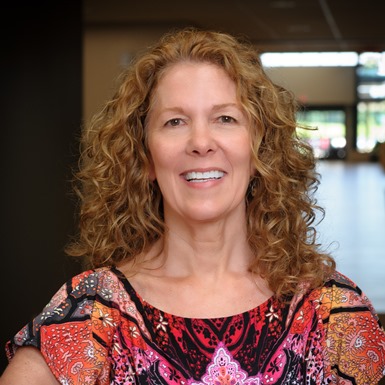 I love to see people light up when they discover vital pieces that bring value to their lives.
Lynn Huiskamp, MPH, NBHWC
Health Program Specialist, National Board Certified Health & Wellness Coach
Lynn obtained her Master of Public Health with an emphasis in Social and Behavior Science from Kent State University. She also holds a national board certification as a Health & Wellness Coach and is a certified Personal Trainer through the American College of Sports Medicine (ACSM).
Lynn's strong passion for linking our local environment and community policies to health has driven her life's work. This continues in the WWH Simple Health Program where she brings her optimism for health and evidence-based practice to a wide variety of people at all stages of life. While very aware that the work of lifestyle change and lifestyle medicine is not a quick prescriptive solution, it is the most rewarding and certain path to sustained health.
In her free time, Lynn enjoys time on her bike or cross-country skis absorbing beautiful landscapes, and escaping frequently to Lake Superior with family and friends.