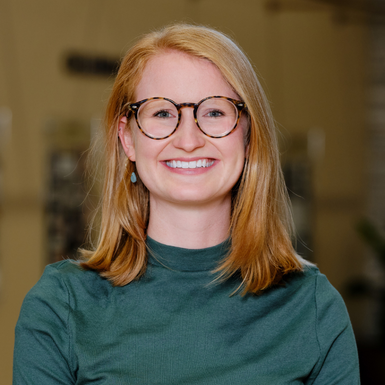 I am passionate about the brain in its complexity and connections with the rest of the body. I believe in trauma-informed care and a person-centered approach to improve quality of life.
Selena Schmit, DNP, PMHNP
Psychiatric Nurse Practitioner
Selena Schmit received her Bachelor of Arts in Nursing from Luther College. She started her nursing career as a Registered Nurse in Rochester, Minnesota where she worked on an inpatient child and adolescent psychiatric unit. After moving to the Twin Cities area to further her education in psychiatry and mental health, Selena worked on an inpatient psychiatric unit for children 12 years and under. She obtained her Doctor of Nursing Practice degree from the University of Minnesota and became certified as a Psychiatric and Mental Health Nurse Practitioner. Selena has a passion for providing psychiatric and mental health care for children, adolescents, and young adult populations. She has many professional interests, including complex childhood trauma, obsessive compulsive disorder, attention-deficit/hyperactivity disorder, and parent education.
In her free time, Selena enjoys reading, baking, yoga, and spending time outdoors.