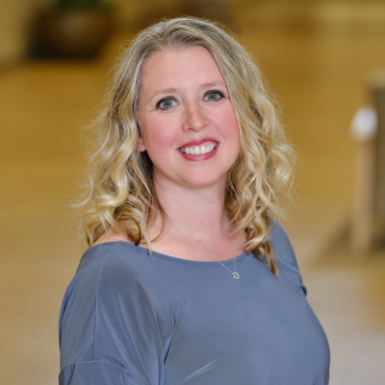 Elizabeth Radford, CNM
Certified Nurse Midwife
Practicing Since: 2011
In high school I found I was drawn to midwifery after reading about it in a career book; I then set off my educational path to become a Certified Nurse-Midwife. I first started working with laboring women 20 years ago after being doula trained while finishing my degree. I have worked as a midwife in urban and rural settings, and have been working as a midwife in Western Wisconsin since 2011. I find it so rewarding to work in the community setting as I have found so much joy building relationships with patients watching their families grow. I am passionate about physiologic birth, supporting women and their families through their childbirth journey, and I value meeting patients where they are at in regards to their healthcare goals and needs.
Elizabeth earned her BSN at College of St. Catherine and attended graduate school at the University of Minnesota.
In my free time I love to play games with my children, travel, read, garden, and I love the summer.
Professional Interests:
Waterbirth
Hypnobirthing
VBAC
Certifications
American Midwifery Certification Board
Waterbirth by Waterbirth International
Limited obstetric ultrasound by Jefferson Ultrasound
Lamaze Certified Childbirth Educator
Evergreen Certified Lactation Educator
It is a privilege to partner with women through their journey of pregnancy and childbirth and an honor to participate in one of the most influential experiences of their life. My goal is for women to feel empowered, heard and engaged through their care.