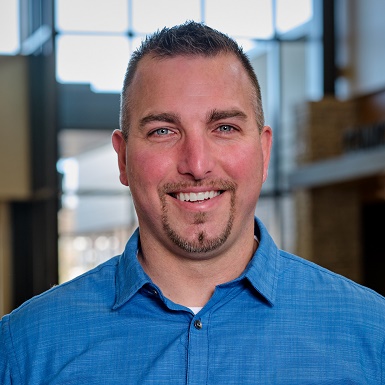 Jamie Stafford, CPT
Fitness Instructor & Health Coach
Practicing Since: 2011
Jamie Stafford's training started in high school with his love for weight lifting. Many years later, he received his National Academy of Sports Medicine (NASM) as a certified personal trainer. This was followed by American Council on Exercise (ACE) Health Coach Certification. He also has other certifications with Silver Sneakers, Team ICG Indoor Cycle, TRX, Les Mills Bodypump, Indoor SUP Wave, and many more. Jamie has worked with people who have doctor's restrictions and post rehab, all the way to athletes training for a specific sport.
Jamie is passionate about helping find what's good for you. A fitness journey requires lifestyle changes and according to Jamie, starting comfortably is important to program adherence. A person does not need to be "all or nothing", or "pedal to the metal" to see results, just start small with something as simple as parking farther away from the front door or taking the stairs whenever possible. Create the habit and it will stick with you for the rest of your life!
Specialties
Weight loss/ Nutrition
Group Exercise
Bootcamps/Tabata
Lifting technique
Post rehabilitation
Distance/Marathon running
Sport specific training
Lighter U
Senior Fitness
Life is busy, be able to keep up or be able to slow it down.