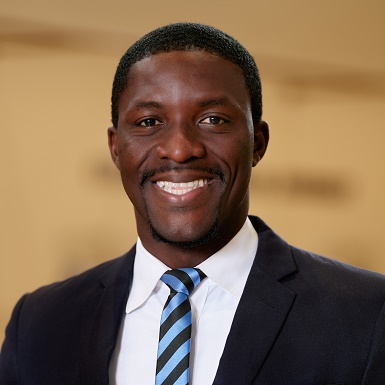 Laolu Lediju, MD, MPH
Family Practice Physician
Practicing Since: 2021
Dr. Lediju attended medical school at the College of Medicine, University of Lagos in Nigeria. He completed his graduate education at the Master of Public Health - University of Minnesota Twin Cities. Dr. Lediju completed his Residency in Family Medicine at Hennepin County Medical Center in Minneapolis, Minnesota. He takes a special interest in chronic disease management (diabetes, hypertension, etc.), pediatrics, prenatal care, office based procedures, preventative health/Public Health, and Occupational Health.
In his free time, Dr. Lediju enjoys spending time with family, watching sports and documentaries, playing soccer, running, and reading autobiographies.
Professional Affiliations
American Academy of Family Physicians
American Medical Association
American Public Health Association
I am passionate about improving health of patients, families, and communities. As stated by Owen Arthur, 'For he who has health has hope; and he who has hope, has everything...'. Working with patients and families through shared decision-making, my goal is to improve their health, reduce barriers to improve health and address social determinants of health.