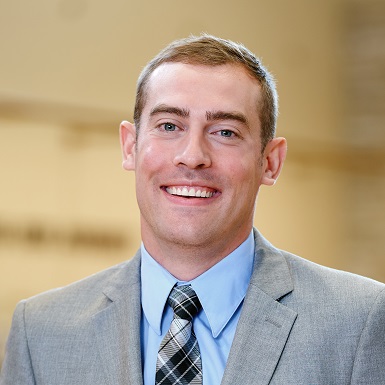 Nate Schwartz, MD
Family Practice Physician
Practicing Since: 2021
Dr. Nate Schwartz was born and raised in La Crosse, WI. He attended UW-Eau Claire for his undergraduate degree, where he met his wife Cara. He graduated from the School of Medicine and Public Health at the University of Wisconsin-Madison and completed his residency in Family Medicine with the University of Minnesota Methodist Hospital Program. Dr. Schwartz takes a special interest in obstetrics, pediatrics, mental health and caring for a wide range of people and building long term relationships with his patients.
In his free time, Dr. Schwartz enjoys running, spending time outdoors hiking with his family, including his dog Millie, reading historical fiction and sci-fi books, and reading books during family story time.
It's such an honor to be a part of happy moments like welcoming a new child, to be a trusted partner in tougher times, and to be a trusted source of knowledge for people wherever they are on their health journey.