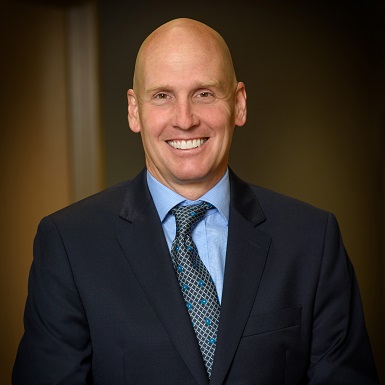 Peter Dahlberg, MD, PhD
General Surgeon
Practicing Since: 1993
Dr. Peter Dahlberg received his Bachelor of Science degree in Chemistry from the University of California at Berkeley. He went on to graduate from the University of Minnesota Medical School. Dr. Dahlberg completed his General Surgery internship and residency, endoscopy training, and surgical infectious disease fellowship at the University of Minnesota in 1989. The following year he finished his Ph.D. degree that focused on the development of treatments for serious bacterial infections. He then went on to complete a three-year Thoracic Surgery Fellowship at the Mayo Clinic in Rochester, MN.
Dr. Dahlberg began practicing at the University of MN where he focused on chest surgery and lung transplantation. Several years later, he joined Dr. Clayton in River Falls where he initiated and led the ACS-certified cancer program. Dr. Dahlberg practiced at United Hospital, and Abbott Northwestern Hospital in addition to River Falls. He was one of the first general surgeons in the twin cities to perform robotic procedures including repair of large hiatal hernias, groin hernias, removal of the colon, in addition to several chest procedures.
Dr. Dahlberg has a special interest in surgical oncology including breast, colon, lung and skin cancer. He has worked at the Virginia Piper Breast Centers at both Abbott Northwestern and United Hospitals. His current practice includes a broad array of endoscopic, traditional and minimally invasive procedures for cancers, hernias, wounds, gallbladder disease, stomach problems, colon and rectal disease, and thyroid problems. He is board certified in general surgery and a member of several surgical societies. He has a long list of publications and has lectured on surgical and related issues.
In his free time, Dr. Dahlberg enjoys whatever adventures his family is up to including running, nordic skiing, camping and hiking.
Professional Interests
Breast cancer
Skin cancer surgery including margin controlled and facial reconstructive procedures
Colon cancer screening and treatment
Multidisciplinary approaches to oncology
Laparoscopic and Robotic Surgical procedures
Lung Cancer
Time and time again, I have been amazed and inspired by my patients and their families resilience and perseverance when faced with challenging and even seemingly overwhelming health related challenges.