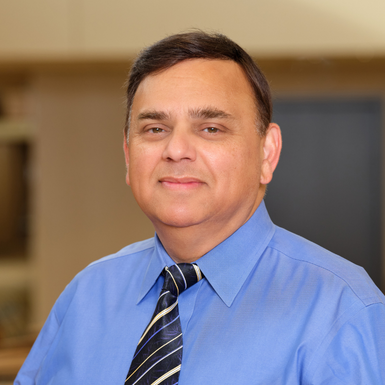 Ranjit Singh MD, FACS
General Surgeon
Dr. Singh has over twenty years of surgical experience. He values the trust his patients place in him, and he is privileged to help them through education, timely care, and excellent results.
Dr. Singh is a LINX and TIF surgeon. A treatment called LINX Reflux Management System (LINX) is helping people improve their quality of life and reduce their dependence on daily medications for acid reflux. The transoral incisionless fundoplication (TIF) procedure is an alternative to more invasive surgery to treat gastroesophageal reflux disease (GERD), Barrett's esophagus, and esophagitis.
In his free time, Dr. Singh practices mindfulness, meditation, and daily exercise to lead a balanced life. He also enjoys traveling with his son, flying, motorcycling, and cheering on his beloved Green Bay Packers.
"I believe in providing optimal surgical care while using minimally invasive options to improve my patients' quality of life."

​