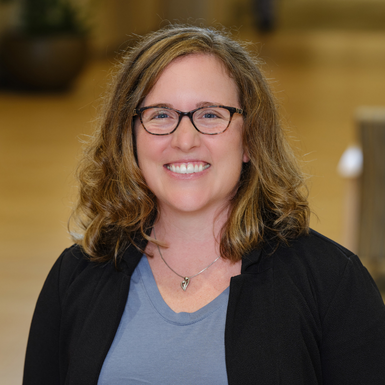 Julie Andrzejczak, CNM
Certified Nurse Midwife
Julie started as an RN after obtaining her BSN from the University of Minnesota, Twin Cities in 2005. She held a variety of nursing positions, primarily in oncology, until 2015 when she fell in love with the world of obstetrics. Since then, Julie has worked as a labor and delivery RN in both rural and urban settings, including Western Wisconsin Health (since 2019). She quickly saw an increased need for rural health providers and decreased access to them. This prompted her to return to school and obtain her master's degree from Bethel University. Julie is dedicated to providing personalized, evidence-based care to the patients in our community. She consistently dedicates her time to fully educate her patients so they can confidently choose their path to health. Whether it be for an annual exam or a prenatal visit, Julie wants her patients to feel heard and respected.
In her free time, Julie will agree to almost anything that gets her outside and moving. She particularly enjoys hiking in the local state and county parks with her family and friends and she loves a good float down the Kinni in a kayak. You may also find her lost in a good thriller or mystery novel from the library.
Professional Interests:
Rural Health
​Preventive Care
Waterbirth
Trial of labor after cesarean
To say that I am thrilled to be joining the midwife team is an understatement. Our community is blessed with an intelligent, compassionate, dedicated team of physicians and advance practice nurses who have a common goal of providing safe, quality, whole-person care to everyone who walks through our doors. The ability to help patients achieve their health goals or bring new life into the world is an honor and a blessing.