Sara Brown, CNM, CNP, APNP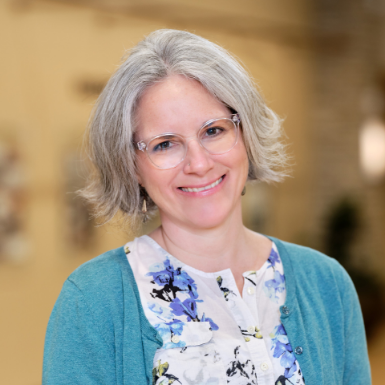 Sara Brown, CNM, CNP, APNP
Certified Nurse Midwife
Sara's career in midwifery and women's health started over 20 years ago. Her career began as a doula and nurse on Hennepin County Medical Center's busy high-risk labor and delivery unit and the low-risk midwifery unit. In 2013 she began her career as a nurse-midwife with a special interest in waterbirths and vaginal births after cesarean (VBAC).
Sara is a lifelong learner! Her free time is often spent studying a topic "new to her." While working as a midwife she completed certification as a Women's Health Nurse-Practitioner (WHNP). During this training she specialized in infertility care, pelvic floor care (incontinence and pelvic pain) and bio-identical hormone replacement therapy care.
Continuing this journey of following her passions, she is currently enrolled in Functional Medicine training at the School of Applied Functional Medicine (SAFM). Functional medicine is the art evaluating the whole person to uncover the root cause of a disease dynamic verses solely treating a symptom.
On her days off she enjoys spending time with her family and friends, cross country skiing, yoga, trying new foods, traveling, hiking, exploring the Boundary Waters and overall living simply and practicing mindfulness.
Professional Interests
Comprehensive Women's Healthcare including Primary care
Individualized Prenatal and Birth Care
Waterbirth
Functional Medicine
Pelvic floor Care (i.e. incontinence, pelvic pain)
Infertility Care
Bio-identical Hormone Replacement Therapy
Certifications
American Midwifery Certification Board
Certified Waterbirth Provider- Waterbirth International
Pelvic Floor Care Certification- Herman & Wallace Pelvic Rehabilitation Institute
Hormone Replacement Certification- Worldlink Medical
Evaluation and Treatment of Infertility Certification- American Society of Reproductive Medicine
School of Applied Functional Medicine- September 2021- present.
Every birth and every family is significant. Each person is an expert on their own body and ultimately knows what is important and key for them. I view my role as an educator and guide providing information, options, and full informed consent. I feel especially called to serve families who may have had a previous difficult birth and are hoping for a different experience.